Welcome to Harvest Barn Farmshop
Welcome to Harvest Barn Farmshop, your local, independent food shop & café.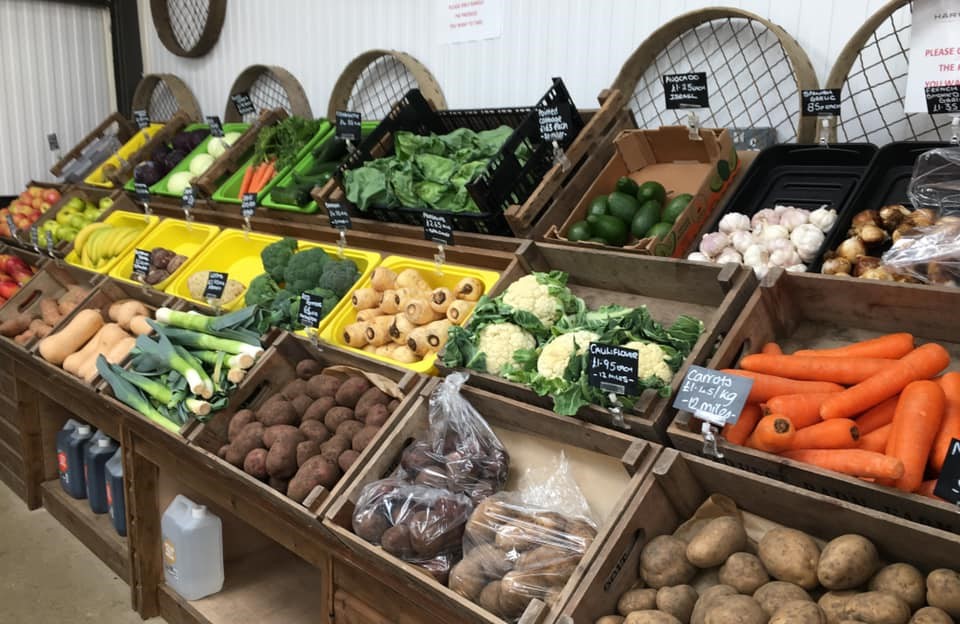 At Harvest Barn, we aim to provide the freshest, local produce we can, working closely with independent grocers, butchers, suppliers and growers.
We have a wide range of products in store for all your essential needs. our fruit and vegetables are all sourced as locally as possible, depending on season, from a local supplier. Our potatoes are provided by Tasty Tates, Ramsey and Sole potatoes in Chatteris.
Meat and Deli
We also stock delicious meat options, from Peterborough Game Company and George Adams, Spalding. all products are hand picked by us (and taste tested of course!) so you will always have the very best that is available.
We also have a lovely range of cheese too, provide by Lymn Bank, Cherry Tree, Snowdownia & a few local independent cheesemakers too.
Gluten Free
We are also a proud stockist of Wheat Free Bakery Direct products. We sell, the freshest, best gluten free bread & cakes you could wish for – everything from Sourdough Cobs, to Tiger Bloomers, we have it all. On top of this, we have a huge range of gluten free cake mixes, flours, cereals, snacks, pastries and so much more.
Whether you're a baker or a cook, we have everything from everyday baking items, dried fruit and nuts, pulses and beans, vegan and a huge sugar free offering too.
We have an extensive range of gins and other alcohol from a variety of local suppliers, including Two Birds, Black Shuck, Ely Gin, Three Mills, Sweet Potato Spirit Company, among others.
As well as food and drink, we also stock a beautiful range of giftware in store – from Wrendale to Wraptious, we're certain you will find the perfect gift.
Don't take our word for it, pop in and see for yourself. You can keep up to date with all of our new and exciting offers and products on our Facebook page.